Algoma Public Health
Volunteer Services
Algoma Public Health believes that volunteers make an important contribution to the delivery of its programs and is committed to providing opportunities for volunteers to learn and serve the community
By volunteering, you:
contribute as an active member of the Algoma District
are given the chance to change your daily routine
are provided with the opportunity to learn new skills and refine old ones
meet new people and get reacquainted with old friends
gain valuable work experience
share your knowledge and skills with others
have the personal satisfaction of knowing that you are helping others
We believe that volunteers support and enhance the quality and efficiency of the programs and services available to clients. Volunteers enhance and strengthen health unit programs by complementing the work of staff while allowing community members a chance to participate in health promotion activities utilizing their own unique skills and abilities.

We have many volunteer opportunities available to you. Volunteers assist with childcare during parent support group meetings/classes, organize the community closet, prepare mailings and newsletters, assist with the Canadian Prenatal Nutrition Program and immunization clinics. There are also other special projects that arise throughout the year that utilize the Volunteer Program.

To become a volunteer please call 705-942-4646, ext. 3041
Community Closet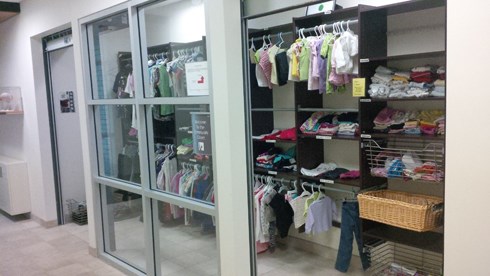 The Community Closet is an important resource for many in Sault Ste. Marie.

Dedicated volunteers wash, mend, sort and stock clothes in the closet on a regular basis. Those who are in need in our community are able to access the clothing for free.

Please consider donating clothing that your children have outgrown (up to size 7/8) or adult clothing you no longer use. Donations may include shoes, boots, and blankets.

Donations may be dropped off at Algoma Public Health, 294 Willow Ave. Sault Ste. Marie from 9:00 am - 11:30 am or 1:00 pm - 4:00 pm.