Algoma Public Health
Local data
Opioid-related health harms in Algoma
---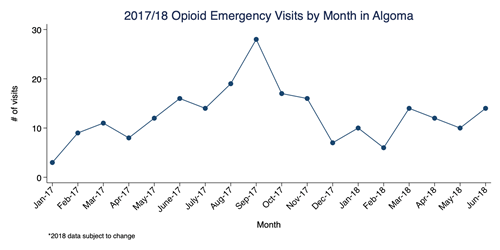 View larger file in pdf format
---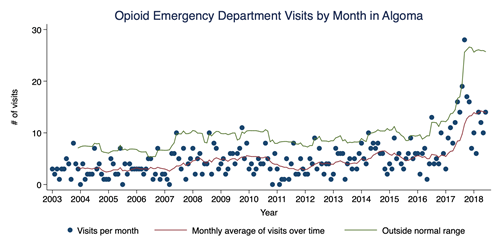 View larger file in a pdf format
Opioid-related mortality in Algoma is higher than the average for Ontario, with young, working-age men particularly affected. Opioid-related emergency department visits and hospitalizations are also higher in Algoma, compared to the provincial average. (National Ambulatory Care Reporting System, 2016).
---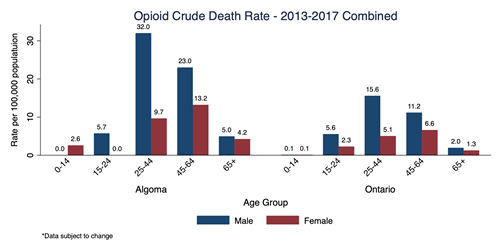 View larger file in pdf format

A significant amount of Algoma residents are at risk for opioid-related harms due to either prescribed opioid use or illicit substance use. 

In 2017, one in seven Algoma residents were prescribed an opioid, compared to one in nine in Ontario.

Recreational substance use is also common. Based on previous cycles of the Canadian Community Health Survey:
14.8% of Algoma residents reported using an illicit drug in the previous 12 months compared to 13.0% in Ontario
50.2% of Algoma residents reported ever using an illicit drug compared to 40.6% in Ontario
  >>Return to opioids and overdose.