Algoma Public Health
This is my quit story.

Congratulations you're ready to quit smoking.  We are here to help.

Below are some great examples of people in our community who have kicked the habit and are now smoke-free. Learn more about how smoking impacted their lives, why they quit and how they are doing now. 

Everyone's journey to quit smoking is different. Whether it's quitting or making changes to your smoking behaviour, make a quit plan that works for you. There are lots of quit smoking resources across the Algoma district to support your quit attempt. 



Alexis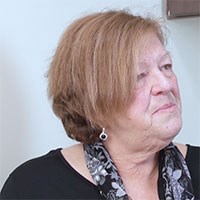 Alexis began smoking at the young age of 11 years old. Since her friends were smoking, she decided to join in. This led to Alexis to smoke for over 45 years.
It was later on in life that she began to feel the negative effects of smoking, and tried many times to quit but with no success. At the insistence of a friend who was diagnosed with COPD (Chronic Obstructive Pulmonary Disease), Alexis got tested for smoking-related illnesses.
"I think I knew there was something wrong, I just didn't want to face it."
Alexis learned that like her friend, she also had COPD. The fear restriction to an oxygen tank and a more harmful future led her to quit smoking as soon as she left her assessment. That was 7 years ago, and since has not smoked a single cigarette.
When asked what advice she would give to fellow smokers, she said, "Don't stop trying to quit."
Petra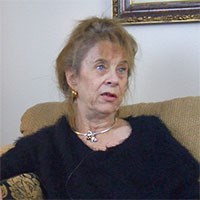 Petra started smoking at the age of 15. The pressure of being "cool" and surrounded by peers who smoked, led her down the path of smoking for almost 40 years.
In her late 50's, Petra began to notice the harmful effects of smoking in her daily life.
"[I was] waking up and coughing horribly, and having trouble breathing. I couldn't even walk to the garbage chute down the hall without … feeling like a fish out of water."
It was during this time that Petra's breathing became a serious problem, and as a result was diagnosed with Chronic Obstructive Pulmonary Disease (COPD). The shock of this news and the future of an oxygen tank made her vow to quit smoking cigarettes for good.
While the difficulty of COPD hasn't disappeared, Petra is grateful for the health she still has, and is no longer taking her breathing for granted.
"If I continued to smoke, God knows, I don't think I'd even be here."
Vivianne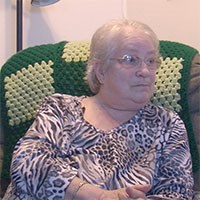 Vivianne started smoking at 16 years old because all of her friends and family smoked, so she figured she should too. She continued smoking for almost 30 years.
One of the many problems she had while she was a smoker were terrible chest congestion and colds.
"I know it was the cigarettes that were making me sick."
Vivianne first tried to quit smoking when she was pregnant with her daughter Ramone, but never quite kicked the habit until 35 years ago, when she decided to quit for good. While her husband and other family members began to quit smoking, she ultimately decided to quit for herself.
"When I quit, I quit for me… I quit before I had to, because if I have to quit to live, I don't know if I would've made it."
Vivianne's daughter Ramone was born with a life-long illness called Cystic Fibrosis, and Vivianne's decision to quit smoking contributed to her daughter's well-being until she passed away at age 29.
"For [Ramone] to live to 29, quitting smoking helped a great deal because when she came to visit, the atmosphere was clean. I think that had a lot to do with the length of her stay here."
Vivianne has been smoke free for 35 years, and continues to thrive on being a non-smoker. She encourages all of those who smoke to quit, and for others to never start.
Willard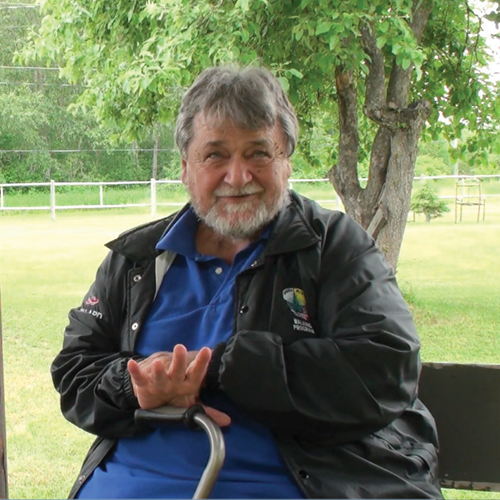 Willard started smoking at the age of 12.
At the age of 55 Willard had a hip replacement due to osteoarthritis. Doctors told him that if he did not quit smoking, it would take him a longer time to heal from the surgery.
That evening, Willard went home and contemplated quitting smoking. After much contemplation, Willard decided that he would continue to smoke.
That night, when Willard went to bed, he had a vision.
"I'm lying in this coffin and my wife, my children and my grandkids are standing around this coffin and they're all crying. And I sat up in that coffin and had the biggest smile on my face and said 'What are you guys crying for, why don't you be happy like me.' Two cigarettes came and pushed me down and closed the lid. That's when I really realized I had to stop," he recalls.
Willard chose a new moon in 2006 to help him be successful in his journey to quit smoking. With the help of the STOP program at the Group Health Centre Willard has now been smoke free since 2006.  He also works with the Garden River First Nations community to help other community members quit and/or make changes to their use of commercial tobacco. 
"If I didn't quit, I don't think I'd be here today," he says.
Ed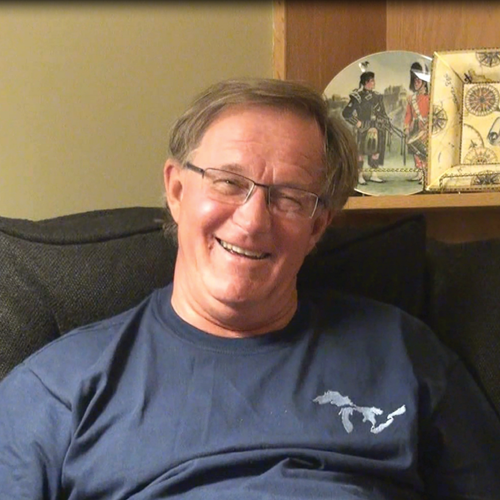 Ed started smoking at age 16. In high school Ed experienced peer pressure from friends to smoke and his addiction kept on from there. In total, Ed smoked for 43 years.
"You have to be saying to yourself 'I want to quit.' I never did that. I had it shoved in my face," says Ed.
In 2015, Ed suffered a major heart attack at home and then a second heart attack in the hospital. Ed had three 100% blocked arteries that caused the heart attacks.
A mail carrier and avid bike rider, Ed was told by his doctor in the hospital that if he would have been working behind a desk and not walking everyday the heart attacks would have killed him.
"I didn't realize how awful I had felt for so many years until I got up the next day after surgery. I could walk without pain because I was getting blood to my legs again," he says.
After the heart attacks Ed knew he needed to quit if he wanted to continue to live a healthy and independent life. Ed has now been smoke-free for a year and contributes much of his ability to quit to Nicotine Gum. 
Marie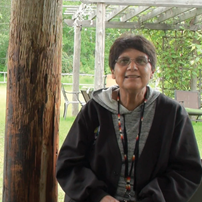 Marie started smoking at age 15 after moving to Toronto to live with her older sister. Growing up quickly, Marie began drinking coffee and smoking cigarettes thinking that she looked "cool and grown up."
In 1986 Marie began her journey to quit smoking. Marie quit smoking in 1988 when she started working at the Health Program at the Wellness Centre in Garden River and has been smoke-free ever since.
"When you crave something just get up and do something, take your mind off of the urge or craving," Marie says.
Hans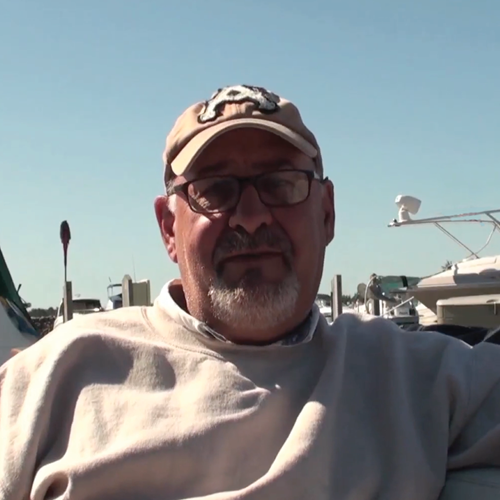 Hans started smoking cigarettes at age 14. Although he knew smoking was bad for him, at that time smoking was "the thing to do." It was socially acceptable and there was a lot of peer pressure to smoke.
As a competitive soccer player, at age 16 Hans began noticing when he played that he wasn't able to breathe very well. At the age of 18, Hans started trying to quit smoking.
"I knew I didn't feel good. I knew there was a substance in my body causing me to cough and not to feel well," says Hans.
At the age of 43 Hans finally quit smoking after making a $100.00 bet with a friend and has remained smoke-free ever since. Although Hans was eventually able to quit, Hans is living with coronary artery disease, a consequence of his smoking.
"If I can quit smoking, knowing how much I smoked, I firmly believe anyone can quit smoking," he says. 
Gay
Gay started smoking at age 14 when she started dating her husband. At the time he and his family smoked and it was socially acceptable. Gay continued to smoke for almost 50 years.


Throughout the 50 years, Gay tried to quit a few times, once for almost 2 years.

In 2015, a brain scan revealed that Gay had some blockages and plaque that had accumulated on her brain that was causing her to have blackouts.

"That's the picture I kept in my head and said 'I'm not smoking anymore.' Because when I think plaque, unlike the dentist, I think Alzheimer's," Gay says.

In November 2015 Gay quit smoking and has been smoke-free ever since. 

"You don't want somebody telling you what to do, at least I don't, but in a way the cigarette has dictated your life. They had control over you," she says.