Algoma Public Health
Parenting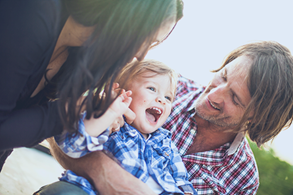 Being a parent is one of the most fulfilling roles of your lifetime, and also one of the most challenging. We offer support and resources that will help you build your skills and confidence, while providing a safe, secure, and non-conflict home.
Triple P Positive Parenting Program
Triple P provides tips and strategies for parents. Algoma Public Health is proud to be one of the dozen organizations in Algoma who have trained  their staff to be Triple P practitioners. Find out more at www.triplepalgoma.ca
For dates and time visit the clinics and classes calendar.
G.A.M.E. (Grooving & Moving with Energy)
H.E.L.P. Toolbox (Healthy Emotions Loving Parents)
How Am I Growing Clinics - For Parents of Children 18 months to 3 years old
Make the Connection (closed group)
Singing & Rhyming with Baby (0-12 months)
Singing & Rhyming with Baby (12 months - 3 years)
Triple P one on one session(s)
Date of Creation: June 1, 2015
Last Modified: January 24, 2017