Algoma Public Health
Mental Health Promotion
Services are designed to assist individuals (16 and over) who experience severe and persistent mental illness to live successfully in the community.

Services are offered in partnership with other community mental health agencies and funding is provided by the Ministry of Health and Long Term Care.
Community Mental Health Program Goals
To provide flexible, individualized support specifically tailored to meet the needs and choice of each person
To encourage and promote independent decision-making
To respect the privacy, dignity, worth and individuality of each person
To promote the use of existing natural helping relationships in order to maximize each consumer's potential for mental health and full participation in community life
Case Management
Services are provided by Psychiatric Case Managers who work together with people experiencing severe and persistent mental illness to improve their quality of life and level of wellness  Services are provided in a place of consumer choice, predominately in the community.

The service is consumer focused and provides assistance in many of the following areas: 
Interpersonal support
Improving living skills
Consultation and assessment
Coordination and advocacy with other supports and services
Assistance to obtain secure appropriate, affordable housing
Financial assistance & budgeting
Family support
Crisis support
Supportive counselling
Medication monitoring
The referral process includes an intake assessment to determine needs, strengths and goals. Call 705-759-3935.
Transitional Case Management (TCM)
The goal of transitional case management is to proactively intervene, so that individuals receive timely, appropriate support to address needs and avert potential crisis. TCM will provide transitional follow-up until ongoing supports are in place (e.g, Intensive Case Management, Outpatient Psychiatry follow-up, Addiction Services, Counselling) and in some circumstances, extended hours of an individual's existing supports.
Who is an appropriate referral?
Those requiring linkage and system(s) navigation and/or community support until ongoing services are in place. This includes needs for brief support (one time situation) or transitional supports up to 6 months.
Transitional Case Management Services will address:
Provision of responsive & engaged linkage and system(s) navigation.
Add mobility and follow-up where necessary to the Central Access Service for addictions and mental health operated at CMHA.
Provide enhanced MH&A outreach services through alignment with several new local health and social service hubs (SSM Police - Gore Street Hub, SSM Soup Kitchen - Health & Child Care Hub).
Provide enhanced hours of community mental health and addictions system support to Sault Area Hospital emergency department and mental health and addiction department by adding mobility and follow-up where necessary.
No referral form required.
By phone: 705-759-3935 ext. 6050.
By Email: tcmp@algomapublichealth.com
Hours of Operation
Monday - Friday: 8:30 am - 8:00 pm
Error loading Partial View script (file: ~/Views/MacroPartials/ExpandableList.cshtml)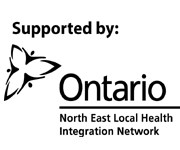 Date of Creation: June 1, 2015
Last Modified: June 1, 2015